Consider lamps or a chandelier with flickering, low wattage lights (they're even made in economical LED versions) for those times you want to get your "pioneer" on! And kerosene lanterns make great decor items.
Don't clutter your rooms, or "over accessorize" because you can lose any motif, color scheme or design statement you originally had in mind. The one thing the settlers, who popularized the log home, had was a gift for simplicity. Sometimes, less is more.
Personalized log home interiors are the most comfortable environments and the most unique interior decorating challenges. It's a decorating opportunity to make your home your own, whether you choose a traditional "pioneer" look, a country western motif or a modern eclectic design. And it doesn't matter whether you have a condo in the city or a log home on the range.
For more info and ideas, click through all the log home options presented within this website and search log home decorating, decorating a log homeor log cabin interiors using the Bing Custom Search right.
… for any questions, concerns or problems on a remodeling or landscaping project, just click the carpenter's pencil above. We'll get back to you within 48 hours with solutions or advice on where to get solutions.
We never charge for help or advice!.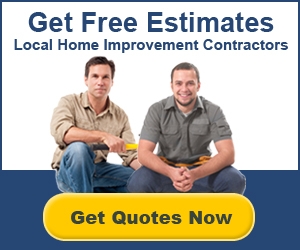 Recommended Reads....
Votes 63
Rating: 5 out of 5