Access to this space will be important, too, as you'll want to create a fixed stairway going into the attic according to code requirements, and you'll need to plan where the stairs will begin. The safest way to start this project and be assured you're complying to code is to hire a licensed carpenter.
ADDING ON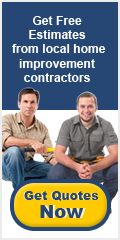 Finally, adding on to your home's existing footprint is another way (albeit the most expensive) to add some more living space.
Home remodeling additions that actually add a room can be more complex than remodeling the basementor an attic, too. When adding a room to your home's exterior, many things have to be considered.
Footing, flooring, framing, roofing, additional electrical, and so on. At this point, you need to decide if this addition will be worth the money. Local set-back laws will dictate how close you can build to the property line and other code requirements may come to play.
Talk to your local Building Department, which you can find by searchingbuilding department your town (ie, building department dallas tx) using the Bing Custom Search Box over on the right. Tell 'em what you have in mind!.
If, however, your home is under 1000 square feet, you should do some research. Homes under that size have a psychological disadvantage, especially if surrounded by much larger homes. Bumping your square footage up over 1000 might be a wise thing to do. First, talk to the building department in your locale, then talk to a few real estate agents and see what the areas around your home are like.
What homes are selling for, overall size and number of bedrooms/ baths, on average, they have is critical information in this economic environment.
Remember that in most states a room cannot be constructed without electrical outlets installed to code. And that requires a "licensed, bonded and insured" electrician.
YOUR BOTTOM LINE
You should do as much of the actual work as possible. All the charts and estimates concerning residential home remodeling additions ROI (return on investment) are based on contractors doing all the work at the current industry rate. Your project could possibly be half the cost if you eliminate some of the contract work and buy the fixtures and materials yourself.
That might mean you could seriously increase your profits at closing. There are many decisions to make no matter which way you go. If you can do everything yourself, however, and your only expense, except the rough-in electrical and a minimal amount of labor is materials, then today might be a good time to start your research.
… for any questions, concerns or problems on a remodeling or landscaping project, just click the carpenter's pencil above. We'll get back to you within 48 hours with solutions or advice on where to get solutions.
We never charge for help or advice!.
Recommended Reads....
Votes 135
Rating: 5 out of 5