Replacing a side turn signal bulb Nissan Note 2004 — 2012

Note:
It is recommended to take the light bulb by the bulb with a clean cloth or gloves. If there are greasy stains on the flask, remove them with alcohol.
Do not install lamps with a higher wattage than indicated in the manual.
The procedure for replacing the side turn signal bulb Nissan Note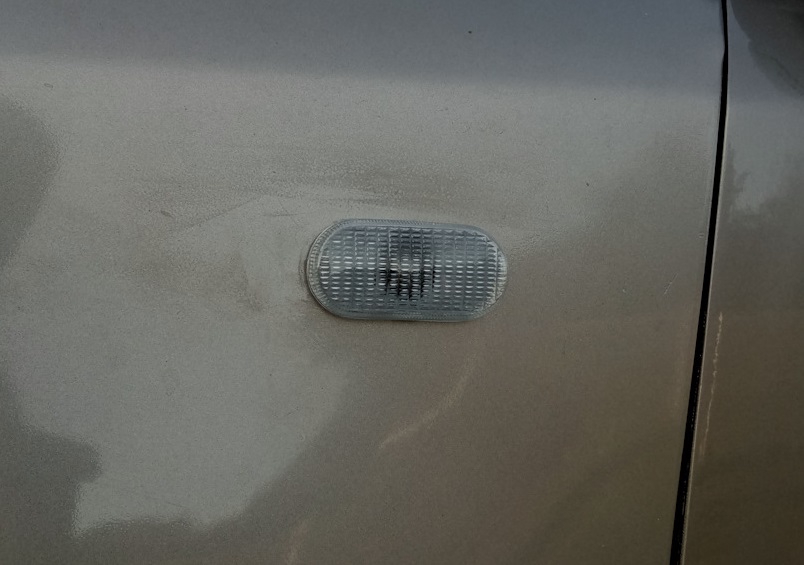 1. Open the hood, and disconnect the wire from the negative terminal of the storage battery.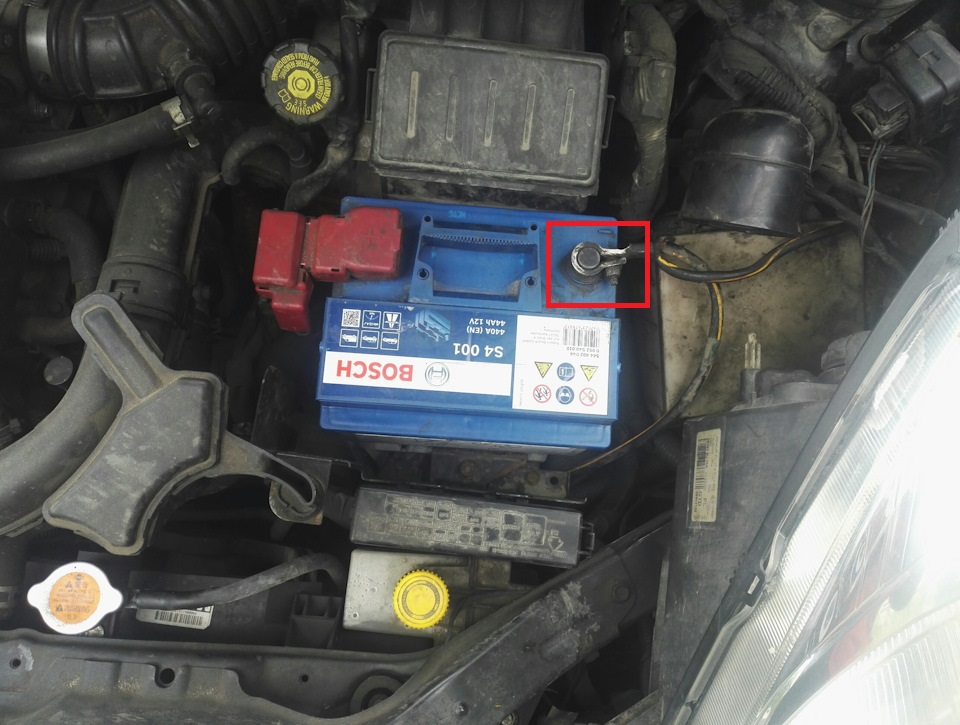 2. Move the direction indicator lamp on the Nissan Note forward in the direction of travel of the vehicle.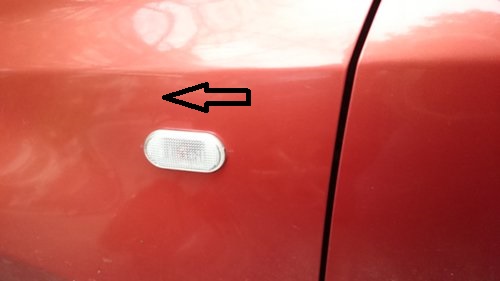 3. Pull the turn follower out of the hole on the front fender.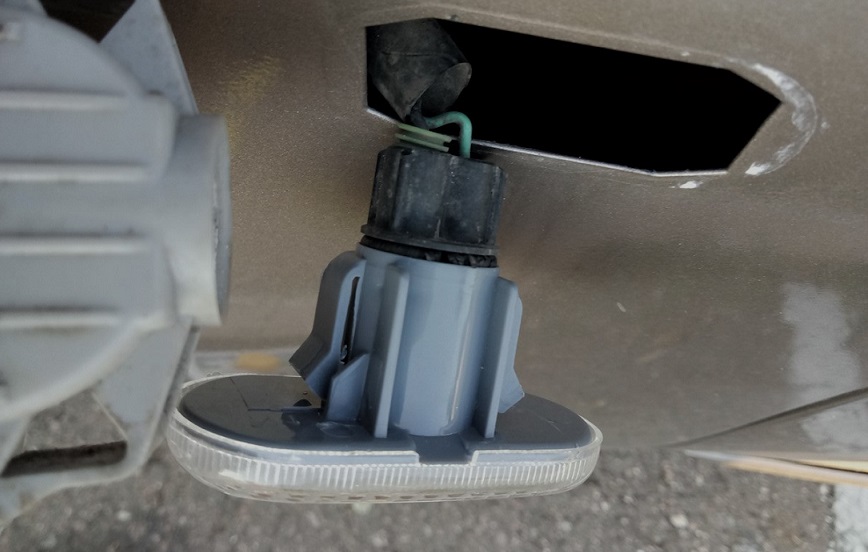 4. Rotate the cartridge and remove it from the direction indicator lamp.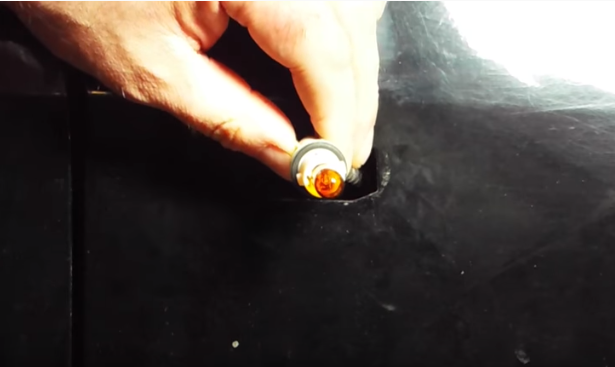 5. Remove the baseless bulb from the socket.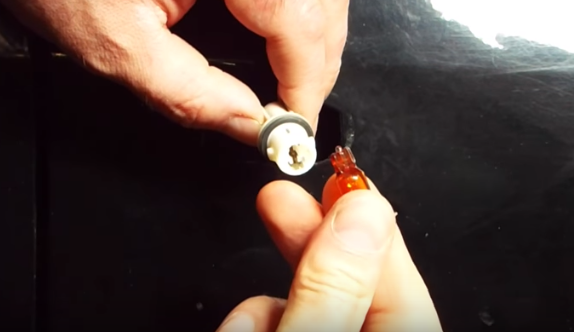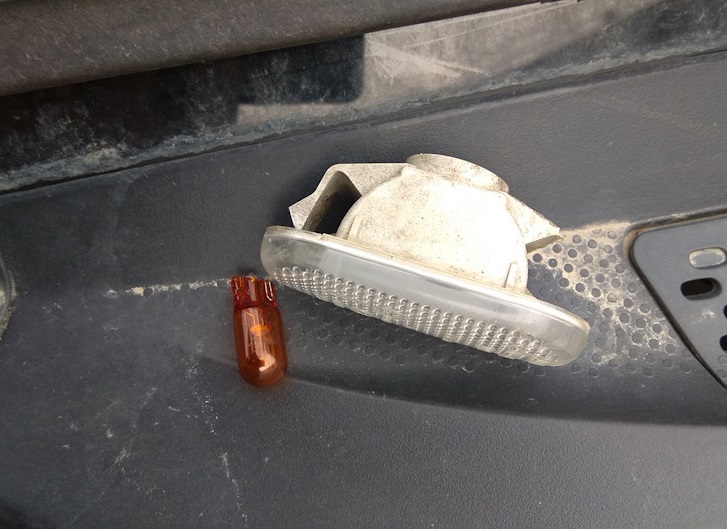 Note:
Hold the turn signal bulb socket in such a position that it, together with the wire, does not fall into the opening under the turn signal side light.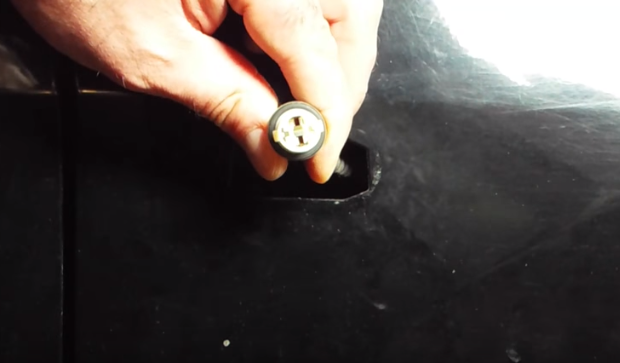 6. Replace the Nissan Note side turn signal bulb with a working one. Insert the bulb into the socket and the socket into the direction indicator housing.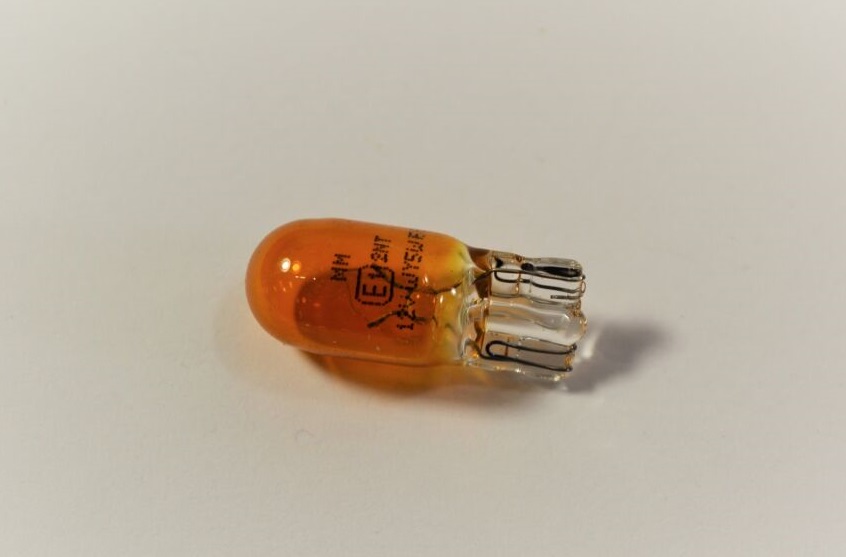 7. Establish the side lamp of the direction indicator Nissan Nout in place in the reverse order of removal.