Renault Kadjar Review – Bonjour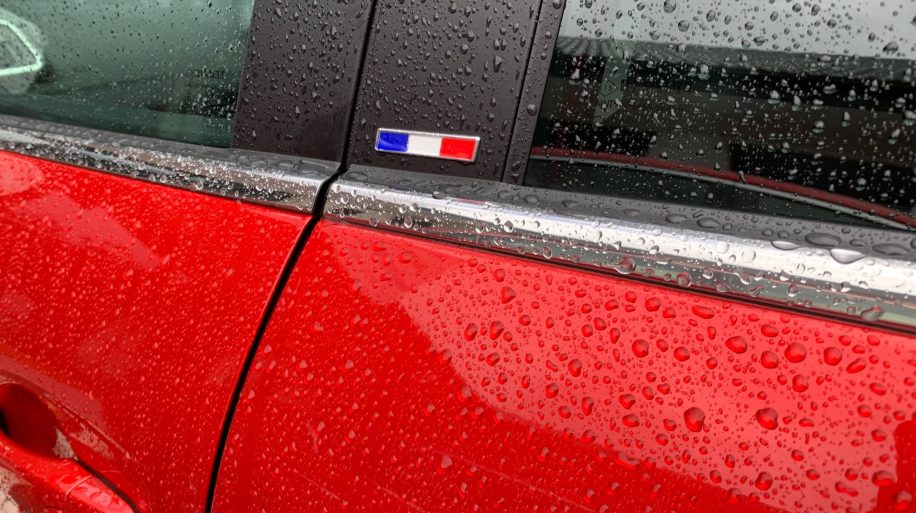 So you're in the market for a medium-sized SUV and just not sure what to buy. The Renault Kadjar could just be that European brand that you're looking for and one that won't cost you an arm and a leg.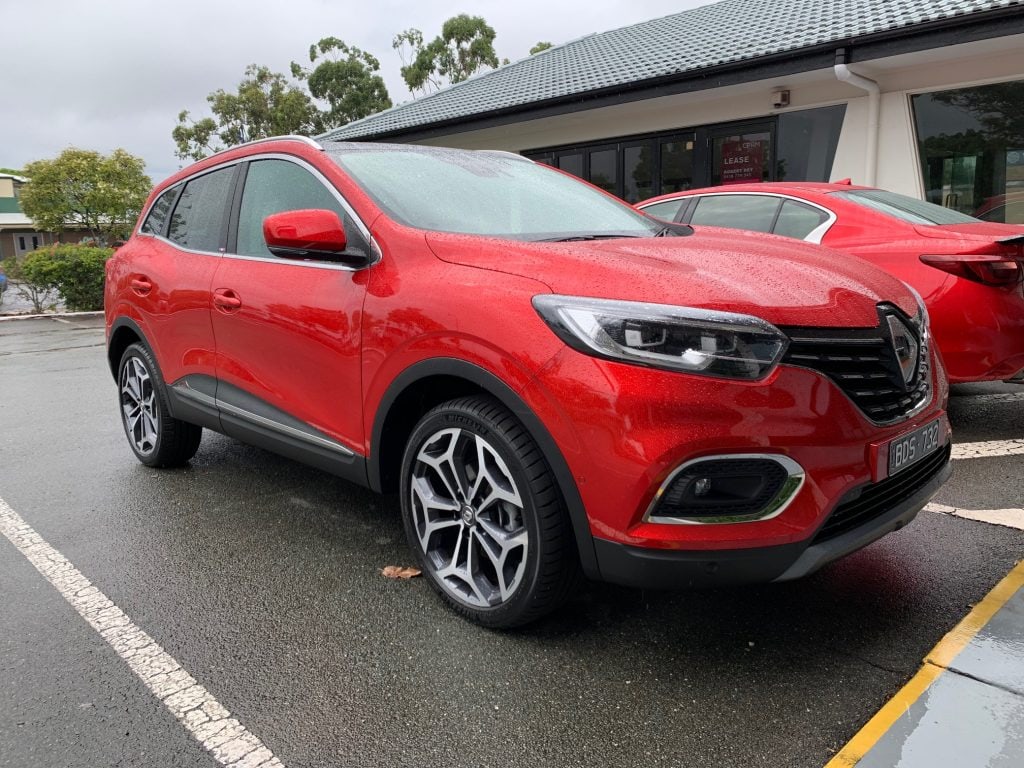 Renault Kadjar is the latest in a long line-up of SUV's on the market in Australia
Hello, or should it be Bonjour. It's been a long while since I was driving a Renault. My business partner and I had Northstar Renault in the mid-2000s before handing back the franchise to take on Volkswagen in 2008.
At that time, it was a sound economic move – Renault didn't have a lot of product that ticked all the boxes, but since then, they've added suvs and regular passenger vehicles along with their commercial van range.
Renaults first Australian SUV was the Koleos and subsequently, Captur was introduced to the Renault lineup. Now with Kadjur, Renault has arguably a comprehensive range to take on the mainstream brands.
What Is It? Renault Kadjur is classified by VFacts as a medium SUV with seating for 5. The range starts off with the Life, moving up to the Zen and then the top-of-the-range Intens, the subject of my review.
Competitors? There's really too many to include in this article but I'll include the 3 top retail sellers in Queensland for 2019
Mazda CX-5
Toyota RAV4
Hyundai Tucson
These three are the clear leaders in an ultra-competitive retail consumer segment (excluding company fleet buyers).
How Much? The Renault Kadjar Intens currently retails for $40,990 driveaway in Queensland, but the range starts from $31,490 for the Life. These are special launch offers and represent a saving of $750. And remember the free service costs amount to another $1200. So saving you $1947 all up for the moment.

Renault Kadjar Walkaround
Under the bonnet is a 1.3-litre turbocharged engine and 7-speed dual-clutch transmission. Capable of 117kW of power, there are oodles of get up and go for the suburbs or highway. Premium Unleaded (95 Ron) is required for the xx capacity fuel tank.
19″ Alloy Wheels are standard on the Kadjar Intens as well as Black leather upholstery and heated front seats. The Intens also gets a premium Bose sound system, fixed panoramic glass roof and Apple Car Play/Android Auto feature. An easy-open rear hatch lid reveals around 408 litres of space with the 2nd-row seats in use and a massive 1478 litres with both second-row seats folded.
As far as lighting on the Kadjar Intens is concerned, manually adjustable Pure Vision LED headlights are standard as are LED front and rear fog lights. Auto dusk-sensing headlights and auto wipers with rain sensors are also standard.
If you've got something light to tow, Renault Kadjar can handle up to 1500kg with electric brakes fitted. So I'm thinking that a pop-top camper, fair-sized runabout and large trailer are contenders. Always check with your retailer before purchasing so you're not overloading your car.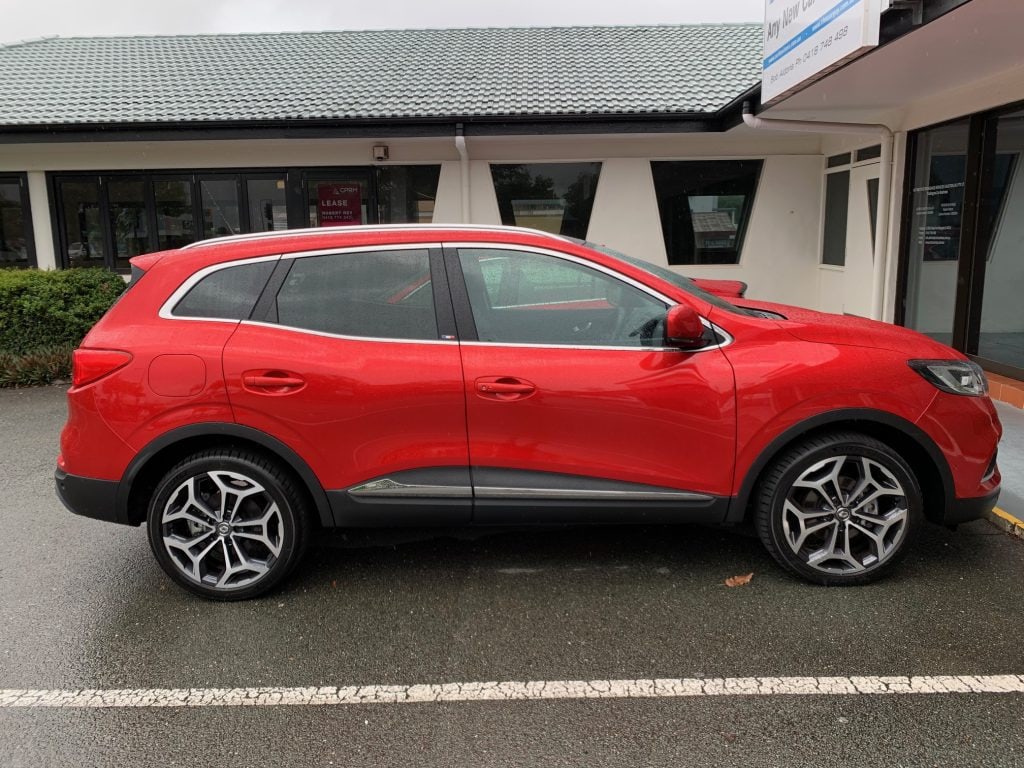 Nothing not to like about the Renault Kadjar.
Economy & Safety
Economy figures from Green Vehicle Guide suggest the Renault Kadjar would achieve 6.3 litres per 100km with a combination of city and highway driving and that's with the car coping with Euro 6 Air Pollution Standards. It's sister car Nissan Qashqai was crash tested in 2017 and achieved a 5-star rating. If the Renault Kadjar was subjected to ANCAP rules today, arguably it would receive 4-stars, making do without adaptive cruise control.
As far as safety is concerned, Kadjar gets 6 airbags, Emergency Brake Assist, Hill Start Assist, Blind Spot Warning, Lane Departure Warning, Reverse Camera with front rear and side parking sensors as well as ESP, ABS, and EBD.
Service and Warranty
The Renault Kadjar comes standard with a 5-year unlimited-kilometre warranty, 5 years roadside assistance (when you service with a Renault dealer and 5-years capped price service. (Average of $477 per service). During the launch phase of this car, Renault is offering 3 years of free service saving about $1197. Good value. Important side note. The Renault service schedule is 12 months or 30,000km – so great news for those of us that rack up the kilometres.
I Love This
Auto Door Locking – walk away from the car with the key in your pocket and the doors lock
Auto Parking brake – Moving the gear shift to park automatically engages the electronic park brake
Flat keypad – similar to other Renault devices, this one is lean.
Not So Much
Cruise Control – If you don't read the owners manual, forget about working out how it operates
The Horn – Seriously? My pedal car when I was 5 had a louder noise than this.
Summary
I really enjoyed the Renault Kadjar Intens over the week I had it. Plenty of room for 5 adults, very comfortable on the road, more than sufficient power and lovely crisp direct steering. At the price point though, I'd want and expect adaptive cruise control and perhaps lane assist. But Mrs Aldons suggested to me that she'd seriously consider the Kadjar as a replacement for her Honda Civic in a year or two. And that's a strong recommendation.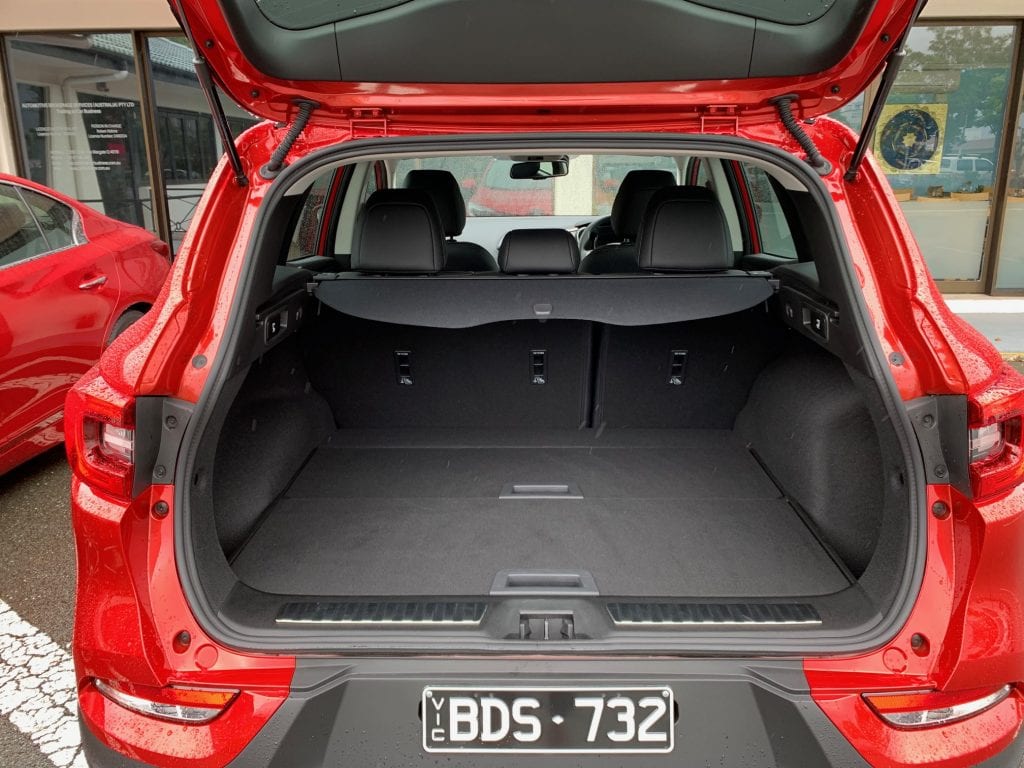 Limited to 5 seats, the Renault Kadjar offers a substantial boot space even with the second-row seats up
Where to Buy?
The Renault Kadjar was supplied to me by Renault Australia. You can enquire about this car or any other Renault by following this link – https://www.renault.com.au/contact_us or by doing a Google Search for "Renault Dealers" and including your suburb, so something like Renault Dealers Nundah
As far as my investigations go, there are only a few Renault dealers in South-East Queensland that meet my criteria of 4 Google Stars or more. Village Renault at Northlakes (4), Blue Ribbon Renault at Ipswich (4) and Cricks Renault at Maroochydore (4.1) are the dealers I'd contact.
If you're in the market for a quality SUV, hit me up at CAR BUSINESS. Over the last nearly 5 years I've saved my customers hundreds of thousands of dollars and I can save you too.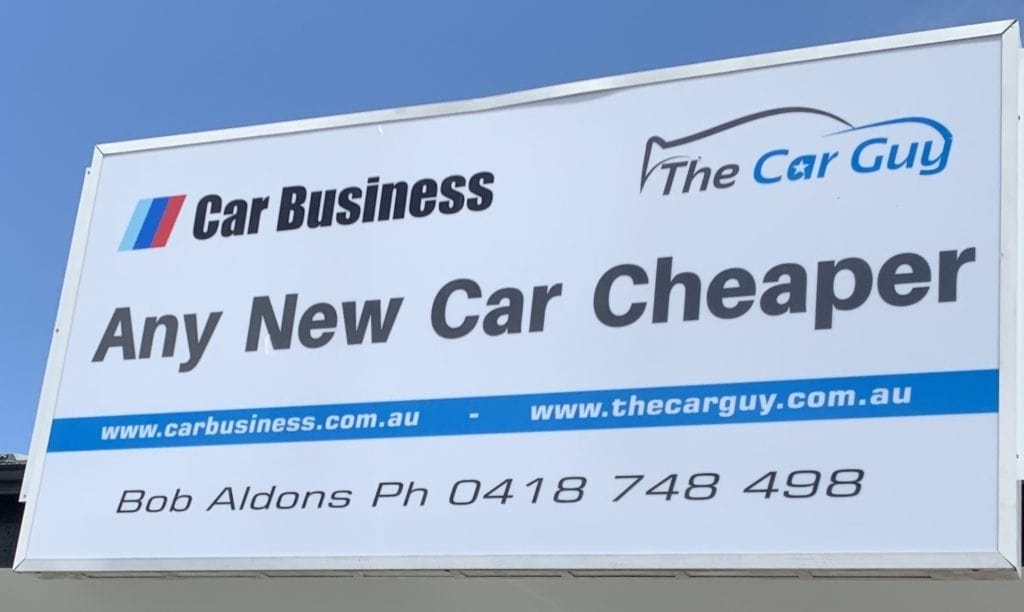 Looking for the best price on a new car? Call me