Volkswagen Polo Owners Manual: Changing the bulb in the number plate light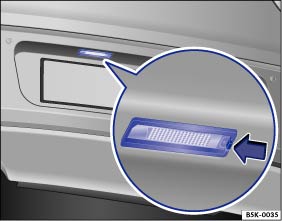 Fig. 186 In the rear bumper: number plate light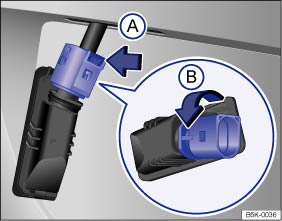 Fig. 187 Number plate light: removing the bulb holder

First read and observe the introductory information and safety warnings
A normal flat screwdriver can be used to remove the number plate light .
The actions should only be carried out in the specified order:
1.
Follow the instructions on the checklist .
2.
Insert a screwdriver into the recess on the number plate light in the direction of the arrow .
3.
Pull the number plate light out slightly.
4.
Push the catch on the connector in the direction of the arrow and pull the connector out.
5.
Turn the bulb holder in the direction of the arrow and pull it out together with the bulb.
6.
Replace the defective bulb with a new bulb of the same type.
7.
Insert the bulb holder into the number plate light and turn it as far as it will go in the opposite direction to the arrow .
8.
Connect the connector to the bulb holder.
9.
Carefully put the number plate light into the opening in the body. Ensure that you put the number plate light in the right way round.
10.
Push the number plate light into the bumper until it clicks into place.


NOTICE
Before inserting the screwdriver, slide a piece of paper (or similar) in between the screwdriver and the bumper in order to prevent any damage to the paintwork on the bumper.
Changing the bulbs in the tail light cluster
Changing bulbs in the side turn signals
Other materials:
Sealing and inflating tyres
First read and observe the introductory information and safety warnings Sealing a tyre Unscrew the cap from the tyre valve. Use the valve core extractor to screw the valve core out of the tyre valve. Place the core on a clean surface. Shake the tyre filler bottle vigorously up .
Flat Connector Systems
Note If necessary, housing securing mechanisms (secondary locks) must be released or removed using specified tool before releasing the contacts. Refer to → Chapter "Secondary Lock". .
Battery Charger -VAS5900- Maintenance Charging
Note If the battery is discharged by an electrical consumer during maintenance charging, the Battery Charger -VAS5900- automatically supplies the appropriate charge. Maintenance charging can be performed without time .