Scirocco Central
A discussion forum for everything about the MkIII Volkswagen Scirocco and Scirocco R
Unanswered topics
Active topics
Search
Engine Start/Stop Issue
Engine Start/Stop Issue
Post by marksebj » Fri Nov 18, 2016 1:07 am
So I've been having this issue whenever I'm In traffic or at a light and my engine goes off because of the start/stop function. But the problem is during the start phase where the engine sometimes doesnt start back up when I'm about to pull away, it tries once or twice and sometimes doesn't start up and I have to manually turn the ignition off and restart the car.
What I do now is turn the start/stop function off to avoid this problem. But I need a permanent fix.
I have a 2014 2.0 TDi blue motion DSG if that helps.
Anyone else having a similar issue and know what the solution for this issue is?
Re: Engine Start/Stop Issue
Post by Paddy_R » Fri Nov 18, 2016 2:03 am
Re: Engine Start/Stop Issue
Post by rpsmith79 » Fri Nov 18, 2016 7:52 am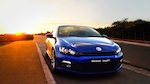 Re: Engine Start/Stop Issue
Post by SPEEDDRV » Fri Nov 18, 2016 2:02 pm
Re: Engine Start/Stop Issue
Post by marksebj » Fri Nov 18, 2016 7:43 pm
Re: Engine Start/Stop Issue
Post by chelspeed » Sat Nov 19, 2016 11:09 am
Re: Engine Start/Stop Issue
Post by T33beh » Sat Nov 19, 2016 11:24 am
I have the same issue and it's due to the flywheel 'deteriorated' according my the AA. [emoji19]
Sent from my iPhone using Tapatalk
Re: Engine Start/Stop Issue
Post by Roy_01 » Sat Nov 19, 2016 1:14 pm
Re: Engine Start/Stop Issue
Post by Roy_01 » Sat Dec 03, 2016 9:21 am
Re: Engine Start/Stop Issue
Post by salsajoe » Mon Dec 05, 2016 2:52 pm
Welcome
↳ Welcome. What is Scirocco Central?
Main Scirocco Forums
↳ Scirocco News
↳ General Scirocco Talk
↳ Scirocco R Talk
↳ Tech Talk
↳ The Showroom
↳ The Mod Squad
↳ Wheels, Brakes and Suspension
↳ Engines and Tuning
↳ Bodywork and Painting
↳ Interior decor
↳ VCDS (VAGCOM)
↳ Lights
↳ Detailing and Cleaning
↳ Was That You?
↳ Meets and Events
↳ Volkswagen's Scirocco homepage
Site Sponsors
↳ Sponsors Forums
↳ Chris Knott Insurance
↳ Opie Oils
↳ PRESTIGE KEEP MOVING CAR INSURANCE SCHEME
Other Discussions
↳ General Off Topic Stuff
↳ Cars and Motoring
↳ Hobbies and Sport
↳ Forge Motorsport
↳ The Forge Tuning
Board index
All times are UTC
Delete cookies
Powered by phpBB® Forum Software © phpBB Limited